Biography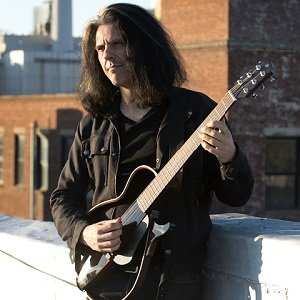 Born and raised in Berkeley, California, Alex began playing the guitar at age nine, inspired by Kiss and The Beatles. Though he'd originally dreamed of becoming a singer/guitarist, Alex immediately shifted his focus to lead guitar upon hearing guitar virtuoso Eddie Van Halen, as well as the Ozzy Osbourne band's late guitarist, Randy Rhoads, whose plans to one day attain a university music degree would inspire Alex's own ambitions.
Reading interviews with his guitar heroes of the 80s led Alex to research their own influences; soon he was absorbing the work of rock and blues greats from the 60s and 70s, such as Jeff Beck, Jimi Hendrix, BB King, Eric Clapton, David Gilmour, Leslie West and others. Later, his influences would include jazz improvisers such as Pat Metheny, Wes Montgomery and John Scofield as well as world music artists such as Paco DeLucia, Al Di Meola and Strunz & Farah.
Alex's parents, Jerome Skolnick and Arlene, were Ph.D graduates from Yale University and on faculty at UC Berkeley where his mother was a research psychologist and his father was a tenured professor of sociology. Visualizing a similar path for their son, a music career was frowned upon, although guitar lessons were begrudgingly accepted. Alex studied the basics on an old acoustic instrument with Berkeley folk/children's artist Gary Lapow, before moving on to local rock and blues teachers who played electric guitar. By his teens, Alex had become a student of master virtuoso Joe Satriani – then a full time guitar instructor in Berkeley and not yet a household name. Alex would become one of many Bay Area guitarists who studied under Satriani to achieve recognition (others include 8-string jazz guitarist Charlie Hunter, Larry Lelonde of Primus and Metallica's Kirk Hammett).
In 1985, at age sixteen, Alex tried out for a local band called Legacy. Shortly after graduating from high school, at age eighteen, he found himself recording his first album with the group, who'd changed their name to Testament. What followed were five albums and countless tours with, among others, Slayer, Megadeth, Judas Priest, Iron Maiden, Black Sabbath and White Zombie. Alex received critical acclaim for his lead guitar work, ranking high in many guitar magazine polls. He also became a monthly columnist for Guitar World, Guitar Player and Guitar for the Practicing Musician magazines – the first guitarist from a thrash metal band to do so. This planted the seeds of what would later become his second creative pursuit: writing. His 1992 departure from Testament (at age twenty-three) followed seven years with the band.
The 90s marked a period of musical exploration, the roots of which had begun in 1991 when, during a break in Testament's schedule, Alex was tapped for a US tour with instrumentalist Stu Hamm (well known as the first call bassist for Satriani and Steve Vai). That same year Alex had recorded a funk tune for a guitar magazine compilation album, joining forces with Primus bassist Les Claypool and drummer Brain (later the drummer of Primus and Guns'n'Roses). Alex joined the band Savatage in 1994 for the recording of Handful of Rain, as well as its follow-up live album and home video release Japan Live '94. Alex also briefly played guitar for Ozzy Osbourne in 1995, stepping into the shoes of his longtime idol, Randy Rhoads. During this time, Skolnick fronted several projects of his own, including Skol-Patrol (an electric jazz/funk band exclusively dedicated to cop-show themes, both covered and original, featuring Michael Manring). He also recorded two albums with Attention Deficit, a 3-piece featuring Tim Alexander from Primus as well as Manring.
In 1998, Skolnick relocated to New York City and began devoting most of his energy to straight-ahead jazz, enrolling in the music department of New School University, where he also studied creative writing and philosophy. He made the Dean's List and graduated with a BFA in jazz performance. His teachers included saxophonist George Garzone, bassist Cecil McBee and pianist Richie Beirach. His extracurricular studies included correspondence lessons with Charlie Banacos, a guru-like jazz pianist based in Boston (whose students included Michael Brecker, Mike Stern and many others), with whom Alex studied advanced improvisational and compositional concepts from the mid-90s until the pianist's passing in 2009.
Since 2002, Alex has been touring and recording with the Alex Skolnick Trio, a jazz group founded at the New School and known for playing rousing bebop renditions of classic rock and heavy metal tunes. The Trio has performed at New York's Iridium Jazz Club (where Alex was invited as a special guest of the Les Paul Trio), the Rochester International Jazz Festival, MusikMesse in Frankfurt, Germany, at the National Center for the Arts, Mexico City, and numerous other venues all over the world. Since their debut, AST has been honored with 4 ½ stars by Downbeat, reviewed by Jazziz, The Village Voice and has charted on the JazzWeek radio charts. The trio's fourth album, Veritas, reached the Top Ten of the iTunes jazz charts at no.7, positioned between Dave Brubeck and Esperanza Spalding, and is released via the esteemed jazz label, Palmetto Records.
In the spring of 2005, Alex Skolnick and the rest of the classic Testament lineup reunited for a short European tour (10 Days of May Tour), with some American dates appended on. A CD/DVD release was put together from the May 8, 2005 London show and more tour dates followed. On April 29, 2008, Testament released their first studio album in nine years, The Formation of Damnation, to tremendous acclaim. Tour dates with Heaven & Hell, Judas Priest, Slayer, Megadeth and others helped turn the Testament reunion into a full blown resurgence. Alex and Testament finished work on a new studio album, entitled Dark Roots of Earth, released on July 27th, 2012. The album debuted at No. 12 on the Billboard Top 200 and debuted at No.1 on Billboard Hard Rock and Rock albums. It reached no. 9 on the World Charts.
In October 2007, the Alex Skolnick Trio were the support act for the immensely popular Mexican guitarists, Rodrigo y Gabriela, on the US East Coast. In 2009, Skolnick featured a guitar solo on 'Atman' for the duo's studio hit album 11:11. The Alex Skolnick Trio was also the main support band on Rodrigo Y Gabriela's consecutive European and US tour in 2010, including five sold-out nights in London.
For the 2012 Bridgestone NHL Winter Classic Hockey on NBC Networks, Skolnick performed the music for NBC's television commercial. In 2011, he appeared as the guest guitarist on That Metal Show hosted by Eddie Trunk in episodes featuring Lars Ulrich and Sammy Hagar. Until 2009, Skolnick also toured as a lead guitarist with the East Coast set of the Trans-Siberian Orchestra in the winter months. In 2010, Alex Skolnick became a producer for the Iraqi Thrash Metal Band, Acrassicauda, which was the subject of the critically acclaimed documentary Heavy Metal in Baghdad, featured in the New York Times, as well as CNN and NPR. Skolnick composed music for the USA Network's broadcast of the 2002 Westminster Dog Show (a big band jazz piece), and the MTV series "Makin' The Band." He played one of the solos of the song, "Ashes of the wake," by Lamb of God. Alex worked hands on with enigmatic composer Jim Steinman (Meat Loaf) and vocalist Bonnie Tyler for the Steinman retrospective "The Dream Engine," as well as performing with symphony orchestras in Seoul, Korea and elsewhere, for an updated version of the hit Broadway musical "Jekyll & Hyde."
In 2012, he was appointed to the Board of Directors of the Musicians Institute, Hollywood, California. Alex released a 3 DVD Jazz tuition set with Rock House Method in May 2010. Skolnick appears, along with bassist Boris Kozlov, on "What's Next?" – a duo album by pianist-composer Randy Klein released in October 2012 and reviewed by JazzTimes Magazine who said "Skolnick provides such a 'Wes Montgomery jazz' sound that it is easy to forget that he is a master thrash metal guitarist."
Alex has also been active in blending music with works of art and literature. In 2007, he contributed a solo for Egyptian artist Nader Sadek's project, "Faceless." The song was only to be heard in a Chelsea art gallery in Manhattan . In 2012, he performed live at the Feature Inc Gallery in New York's Lower East Side, for a musical interpretation of the works of visual artist Douglas Melini. He is currently working on a musical spoken-word project "The Bestiary" with author Bradford Morrow. He also has an upcoming World Music-Art-Ecology-Architecture project, Planetary Coalition, which was kick-started at Union Square in June 2012, at the annual Make Music New York Festival, sponsored by Guitar World Magazine.
The late 00s marked Alex's coming to fruition as a writer. He began penning a popular blog, "SkolNotes" (featured on Alltop.com) and made frequent contributions to Guitar Player Magazine online. His first book "Geek to Guitar Hero", a memoir, which he wrote between 2009 to 2011, was released in January 2013. He made the announcement of the book on Sirius XM Radio during the New York Comic Con in October 2012. The book has received positive reviews from authors Bradford Morrow, Anothony Bozza, Ned Vizzini, Guitar World Magazine's Editor-in-Chief Brad Tolinski and The Village Voice, among others. More books are planned, including an eventual foray into fiction.
The silver streak in Alex's hair is natural and appeared at age fourteen (long before Joe Perry and Johnny Depp adopted a similar look). Raised in the Bay Area, he now considers Brooklyn, New York his home.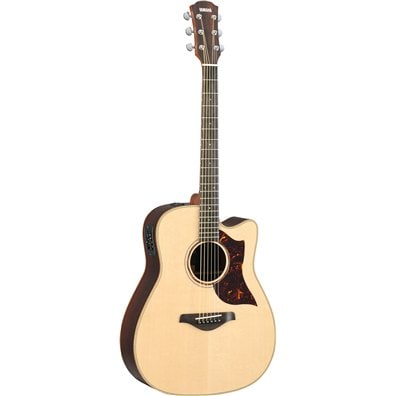 A3R
91990 ₽
*рекомендованная цена
Верхняя дека модели A3R изготовлена из массива отобранной вручную древесины ситхинской ели высшего сорта, задняя дека и обечайка изготовлены из цельного палисандра. Корпус гитары выполнен в форме дредноут. Флагманская система пьезозвукоснимателя и предусилителя System 63 обеспечивает великолепное акустическое или усиленное звучание.

Доступны другие цвета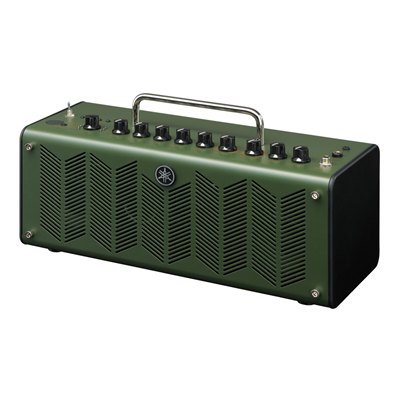 THR10X
22990 ₽
*рекомендованная цена
THR10X создан для гитаристов, которые предпочитают перегруженный звук, непревзойденный отклик и мощные гитарные эффекты. Этот усилитель в мельчайших подробностях моделирует 6 различных типов усиления, каждый из которых обладает характерной динамикой и мощным дисторшном. Получаемый тембр и отклик прекрасно подойдет для различных стилей музыки от классического рока до тяжелого металла.
Other Guitar & Bass Artists